I conduct canning demonstrations at libraries and community centers in the Union County, New Jersey area.  My presentation can be tailored for any size group.  My one hour Canning Conversation program allows participants to learn more about the canning process and what supplies are needed in order to preserve food at home.  My program include detailed handouts, and I can also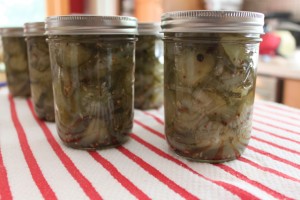 provide sample press releases and flyers to help you advertise the program!
Contact me for more information on my programs and to book me for your library's summer or fall programming schedule!
Past Programs: