Charlie Thyme is the home of all of my crafty adventures.
When I was pregnant with my son, I knew his name would be Cha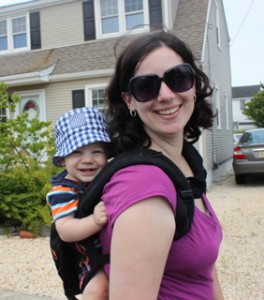 rlie- but the question was his middle name.  My pals thought that since I grew up on a farm, he needed an herb or spice middle name.  Hence the suggestions of "Charlie Parsley", "Charlie Old Bay", and "Charlie Scarborough Fair."  I thought that "Charlie Thyme" would be a great name for my website, since most of my "thyme" is now dedicated to a rambunctious (not so)little 8-year-old (and now his baby sister as well!).
Charlie loves to help me paint, dump spices into the pot, and of course, eat all of the homemade applesauce that I churn out.
I hope you'll find fun ideas and inspiration here!

You can find my handcrafted items at the following shops:
CharlieThyme (worldwide!) (and our shop in Kenilworth, NJ)
Stokes Farm, Old Tappan NJ
Charlie Thyme in the News: